New for September 2019, McKenZie release their new single 'Nancy', complete with a linedance choreographed by Zoe, Joanne Henderson Melvin & Martine Ragonnaud of the Okies. Special thanks to Cécilia Rollin  for playing the violin on this song www.facebook.com/cecilia.rollin.violoniste/
Nouveauté pour septembre 2019, McKenZie présente son nouveau single «Nancy», avec une chorégraphie de la Linedance de Zoe, Joanne Henderson Melvin et Martine Ragonnaud des Okies. Un merci spécial à Cécilia Rollin pour avoir joué du violon sur cette chanson.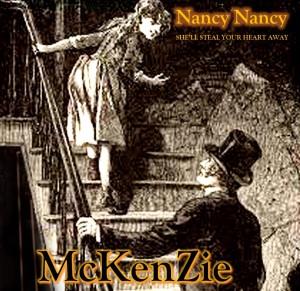 un aperçu de la chanson…
seulement 1,50 € !!!